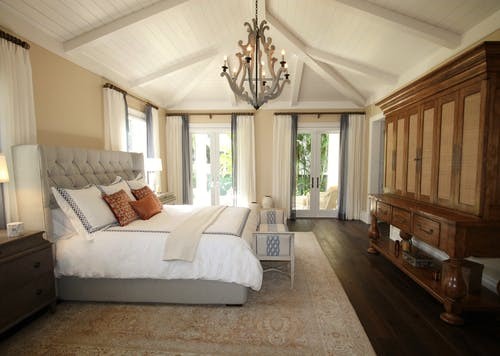 More Spacious, More lovely and simply Wow!
When we think of designing, a lot of pictures from our favorite movies or vacation resort houses pop up in our minds. We want a cozy space that also gives us an aesthetic sense. The mixture of comfort and Beauty is exactly what a Transitional design provides you. Now, what is a transitional design?
It is a balanced mixture of traditional and modern style interior decoration in your house. Designing your house with Transitional style gives you the classic feeling of traditional furniture with a touch of novelty.
Tips to elevate your space with Transitional designing
Tip #1 – Minimal Accessorisation
Transitional Design is all about less but better.
We all love spacious and not overdone houses, Right? The significant feature of Transition Design that makes it so unique is its Minimalistic approach to furniture and ornamentation of the House. In transition Style, you can decorate your house with a traditional accessory and complimentary modern furnishing that will make your house look more spacious with a tinge of classic feel.
Tip #2- Traditional touch with a modern style
Americans love traditional furnishing, from a classic style bed to a traditional chandelier, we love to add traditional style furniture to our house, but we often compromise the modern appearance. The good news is that with the transitional style you can stick to your traditional love while embracing modern furnishing.
For example, you can use a transition style in your bedroom while using a traditional headboard with a modern side table and metal lamps.
Tip #3 – Transitional designing comes with Neutral Color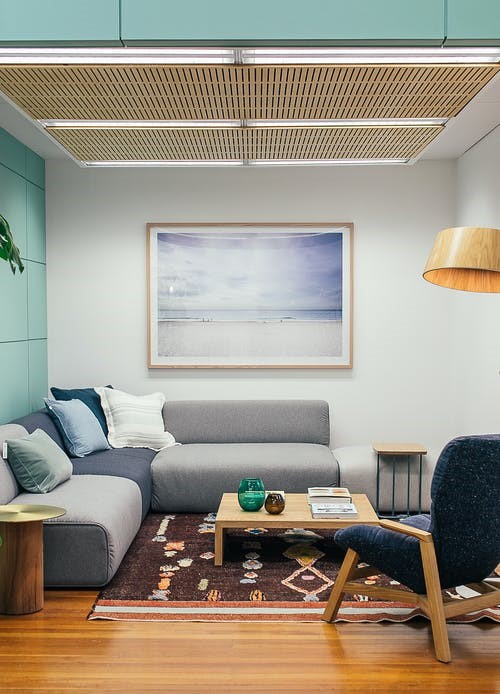 Transitional design helps you create a space that has a calm semblance. The colors in the transition style are not gaudy. Neutral colors are used very often in transitional design. Neutral colors give you an atmosphere where you feel relaxed. For example, you can think of having neutral colors complimented with dark colors to add depth to the room.
Tip#4- Modern Lightening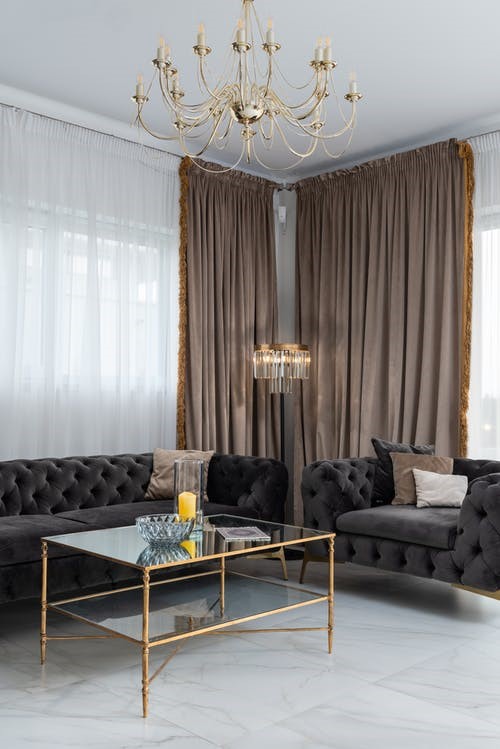 The transitional lightning generates a warmer tone that goes well with neutral hues, modern home furnishing, uncluttered accessorization, and carefully selected traditional accents.
While designing your space transitionally, choosing from a wide range of varieties of lamps, like transitional chandeliers and pendants can fulfill your transitional desire along with the traditional touch. Transitional lighting works modestly while managing to showcase advanced stylishness.
Design your house with a mixture of floor lamps, vanity lights, chandeliers, and pendants to get focused lighting whenever you need without compromising your designing motive.
Tip#5-Choose Transitional Upholstery
Transitional Upholstery is a seamless association of traditional and modern fabric that provides a classy and timeless design to your furniture. You should make a wise investment in Upholstered Pieces because if you choose the wrong fabric or material, you will find your whole room suffering. Linen and cotton fabric are very good options when it comes to Transitional Upholstery. They provide your room with a light and airy look. Texture Chenille gives a stunning look with sleek wooden furniture.
Tip#6- Balance is the key for transitional designing
For transitional designing, balance is the key. A transitional styled elegant room creates a balance between masculine elements and feminine elements. Masculine elements consist of modern chairs and nesting coffee tables while delicate mirrors positioned on the traditionally designed wall comes under feminine elements.
Some elements can be both masculine and feminine like a sofa with oxidized studs and ikat fabric on pillows.
Conclusion
Transitional design can elevate your interior to another level. The unique association of modern and traditional elements can transform your interior into a serene, comfortable, and balanced place. The above-listed 6  points can be the boon for your transitional design.