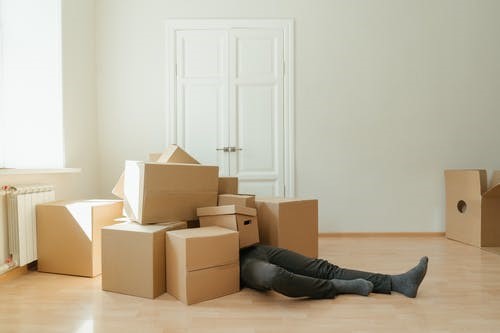 1BKH struggle is a familiar thing among Americans. In 1 BHK apartment, it gets hard sometimes to fit in everything. From resolving the space issue to how to make your 1 BHK apartment look more beautiful, here are few things you need to know!
Here, you will find how to make your 1BHK look stunning while creating space for your every stuff. So, Let's start!
Neutral and natural
Paint plays a huge role in a room. It can make your 1BHK look bigger and it also can make it look not so appealing so you need to select a smart color that can make your 1 BHK look more spacious and natural. You can choose from classic whites, grays, and neutral shades.
For instance, rich blue color can give a sense of royalty while green shade paint can make your room look spacious. The color blend of neutral and bold paints can add depth to your 1BHK Apartment.
Space arrangement
When you have a 1BHK apartment, organizing your space becomes a huge task. For this purpose, you can set up a storage bench in the hall or use furniture that can also work as covered bins. You can use multipurpose furniture that will give your 1 BHK Apartment a clean look.
With the advancement of technology and many durable materials, there are many foldable furniture options available in the market. For example, a sofa that can be unfolded into a bed can save space. You can also set up a Murphy bed or a foldable dining table. These alternatives can save you a lot of space.
Minimalistic touch
A minimalistic style for your 1 BHK can give you the right vibe. You can experiment with your creativity; give a personal and artistic touch to your room. You can only have things that are necessary. You can install floor-to-ceiling wardrobes or can have chairs that can be replaced easily.
Plants add perfection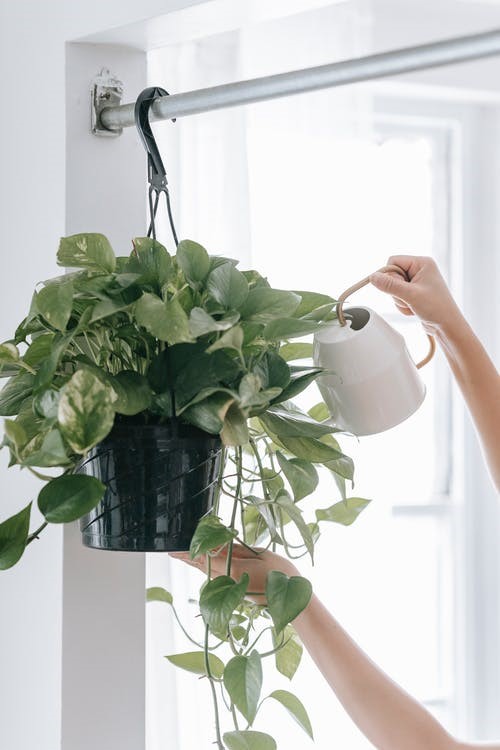 If you want to have a touch of nature in your 1BHK apartment, and want to decorate your space, then this is for you. Plants are the decorative accessory that you can gift your 1BHK apartment. You need to place your plants smartly, be it hanging pots or a plant inside your room.
Seating style
If you have a 1BHK you need to plan how you are going to set up chairs so it does not look overstuffed. For guests, you need a proper seating arrangement. There are many options available that can help you in a logical seating pattern. For example, you can have ottomans, foldable chairs, or foldable sofa that can give your room an aesthetic appeal too.
Open Layouts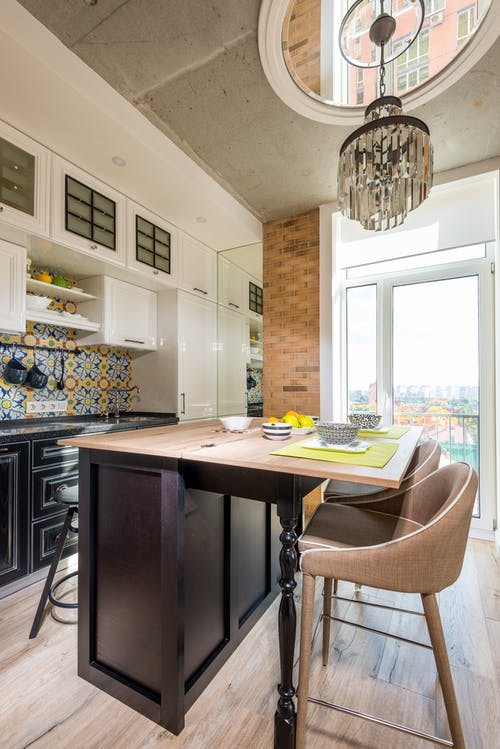 If you have a 1 BHK apartment, you can design your apartment in open layout styling. The open layout combines your kitchen; dining area and living room and provides more space to your 1BHK apartment. It gives your 1BHK apartment a more comfortable and cleaner look.
Points to note
Arrange your apartment in such a way that you can space.
When you have a 1BHK, sliding doors are much better options compared to swing doors. Sliding doors provide much more space. You can opt for a sliding door for your wardrobe also.
Do not choose a built-in storage for a 1BHK. This can add more burden to your space. You can make use of the space in your bathroom by installing shelves.