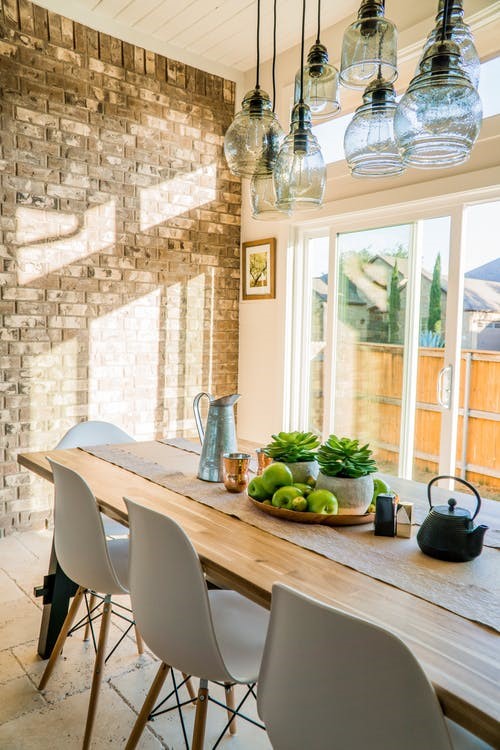 Getting perfect home decor seems a dream to everyone but it's also a challenging task. People like to keep up with the trend.
Home decor is the art of decorating one's space and turns it into a beautiful one. It is used for decorating the home with various elements such as color, style of furniture, floor design, accessories, etc.
These accessories include all the items like curtains, sofa sets, cushions, tablecloths, and decorative craft products, art pieces, and so on
Home decoration depends on the choice of the person and the personality. The budget also matters here. You can decorate your house perfectly even in the low budget.
5 décor tips to style your house like a pro
.
Do your research
Finding your style, niche, the look is very important. Look around social Media and research well and chose to style your house.
Create a vision of all the beautiful images and stuff you like and you will find some certain ways you want to style your house.
Use what you love for the home to make you feel comfortable. Choose the palette of style, color, and life you always wished for.
Take time for your research. Don't panic. Know your style and build a confident personal space that should make you feel at home.
Sketch the Sample
After you research sketch your style of home. It's an excellent way to create a plan and figure out how much space you need.
If it looks right on paper, It generally looks decent in real life. Don't be afraid to play around with ideas, floor, and wall plans to see what works best.
Select furniture
Selecting furniture is a huge element to décor Home. It may be a challenging task to select furniture which goes with the style of your home. It also needs a good choice to be made. It should be comfortable as well as cozy which should feel relaxing.
Few things that should be kept on while selecting the furniture are:
Chose a theme
Pick the correct size
How Many spaces do you have
The shape of the space
The material of the furniture
Chose the fabrics accordingly
Let the furniture complement the whole décor.
Style an empty space
Every home has some space that looks odd. Sometimes it doesn't go along with the decor. So, style your space. Find some ideas online like Pinterest or home décor websites. Make some galleries to display pottery or artwork. 'Style it in your way. You can also go for the gardening or bookshelves to style an empty space.
Some ideas which you can choose to style an empty space are:
Construct a Decorative Shelf,
Install a Dry Bar.
Present Art Pick a Plant for an Empty Corner.
Style a Corner Bar.
Style a vintage hanging storage
Fix an art piece.
Keep Minimal
You should know that less is often more. Know when to stop. Don't overload the space or it will look like a mess instead leave some space to breathe. Minimalist interior design is very similar to modern interior design which creates a simple look yet outstanding if you do it in the right way. The Simplicity attracts the viewers and the guest and you give a good impression.
Few points to décor your home by keeping it minimal are-
Keep harsh edges and straight lines with the walls and furniture.
Curve it up a bit
Play with lights
Don't forget the textiles.
Give the touch of wood
Grow indoor plants.