We all want a pleasing space for ourselves where we can relax, a space that makes us happy and can soothe our eyes. Yes? But in the process of transforming it into the space of our dreams, we cramp it with all sorts of accessories. Anything that we find attractive for the shelf in our room or the table in our living room, we buy it without giving it a second thought.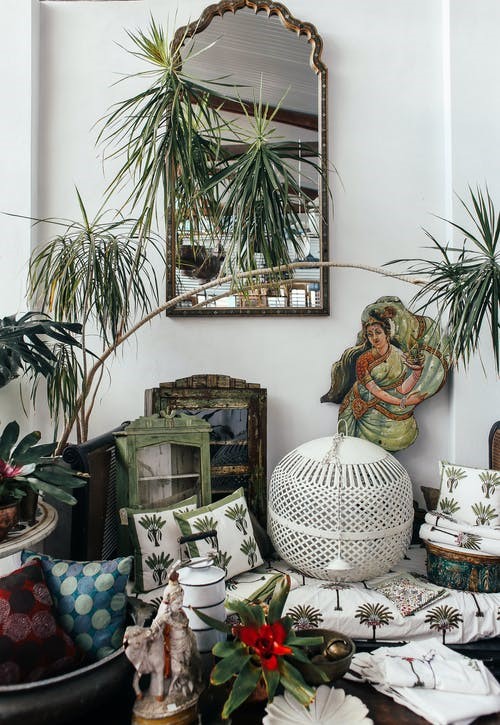 But is it okay to do so? Are you sure you are not compromising on the appearance of your beautiful house? Here are some common interior designing mistakes that you might be making right now but are clueless about them!
It is all about Scale
A room should be spacious and comfortable. There should be perfect harmony between different decorative items. Be it a small flower pot or a sofa, they should complement each other. That's where the Scale comes into the picture. It is all about height and compatibility.
When it comes to interior designing, you won't want your room to look monotonous with the same height furnishing, believe me! But often we make this mistake so to fix this the first suggestion is to decorate your room with different sized furnishing, Try not to hoard too many small things or too many big things in a single room, this will give you a sense of disorder.
To tackle this, you should try mixing items of different heights and shapes. Don't make it look cramped or small.
Arrange your decorative items in order
This is the most common mistake people make while designing their room. They buy and collect decorative items and scatter them all around the place. The best way to arrange your small collection is to put them in order and group them.
Pictures on wall
We love to collect paintings and pictures for our house walls. It makes sense to display an artistic piece on the room wall but are you properly hanging that painting, without compromising the beauty of your room?
From drilling holes to making mistakes, there are many cautions to take. So make sure when you showcase a painting on your wall, it is following the proper order and scale.
Fabrics and Textile
Before painting your house walls, it is much easier to buy fabrics and textiles of your liking. Later, you can paint your house and room that can match your fabric style.
Make it unique
Do not buy everything at once for your room. Do not buy anything that makes your house look boring with everything matching. This can result in a lack of character in your room or house. Well, the sad news is, it takes time. You cannot add character to your room at once. So enjoy the process, keep buying unique accessories that can add a different tinge to your room.
Drapes
Drapes are important. Drapes can help you make your room look more big and spacious, but it depends on how you arrange them. From choosing the right color of drapes to hanging them at the right length, everything matters. Do not fit the curtain rods to the window because this will make your window look and room small.
These are some common mistakes people follow while designing their room or house. But if you love the way you organized your personal space and do not think it needs a makeover, then it is also totally fine. It is your comfort zone so your preference matters.