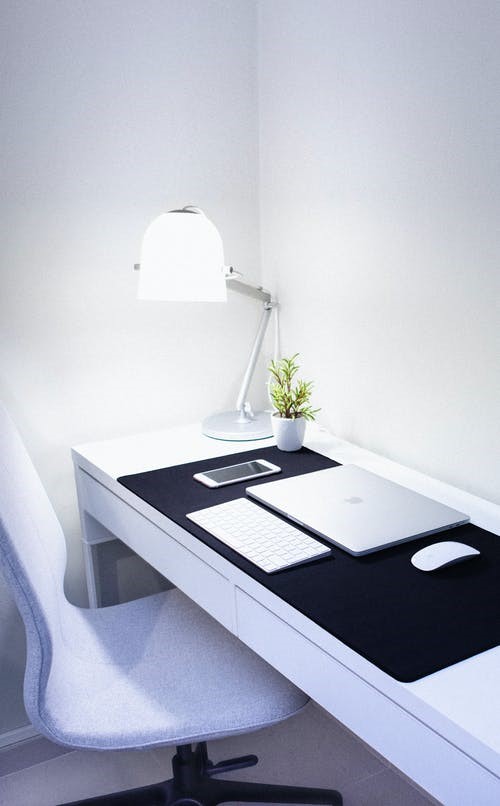 COVID-19 has increased the work from home trend and everyone is loving it too. Even many companies have decided to provide work from home to their employees permanently. But working from home is not such easy as it looks. Sometimes, the home offices don't even look like offices and homely vibes make it hard to concentrate on work. An office-like feeling is very important if you want to work with full dedication. Here, we have some tips for you about how you can upgrade your home office and work in an office-like environment.
Upgrading your work office with supportive flooring
Work from home has its advantages like you can choose the look of your home office according to your preferences. You can choose a good anti-fatigue floor mat for your home office to reduce your stress and discomfort. You can generate a cushion-like feeling under your foot by using a rug pad. Cork flooring is also a great option to work on an anti-bacterial surface.
Hang some inspirational Art piece
You can hang art pieces in your home office that help you to stay updated, productive, and motivated. You can also gift your tired eyes with some interesting imagery or decoration objects on your table. This will help your eyes to combat the strain and fatigue due to staring at the computer screen for long hours.
Improve the lighting
As you designed your room like a bedroom or living room, there are chances that you might not have adequate lighting as required for offices. For the home office, you need proper natural light, as well as a task light, focused on a particular area. Adjustable desk lamps with color temperatures will be best for your home office. According to experts, warmer light is necessary for enhancing creativity while cooler lights increase concentration. Light is also important for decision-making.
Use wall space
For home offices, your wall can be your planner. You can hang a magnetic board to update the to-do lists for the day. You can also wall for keeping project details and display inspirational pictures.
Divide the room
The larger the room, the more will be distractions. You can use the room dividers to separate your office from the large room, hide clutter, and cut down the distractions. These room dividers are also useful when you have only one room where you have to live and work also. You can separate a small corner of the room using these dividers and make it your office space. The folding dividers are also available that can be removed after the work and use again afterward. You can also use bookshelves and cube storage for this purpose.
Use plants
Plants are a well-known stress buster. A single plant at your desk can reduce your stress to a great extent. According to studies, The plants are good to improve the productivity in offices and maintain the freshness in the environment. So, Always try to make space for your botanical friend in your home office to increase your productivity.
Conclusion
A good home office can be made with smart planning, Slight upgrading in your home office can help you to work with more dedication. It will feel like you are at the office, not at your home. The tips mentioned above can help you to upgrade your workspace to another level and get professional vibes.