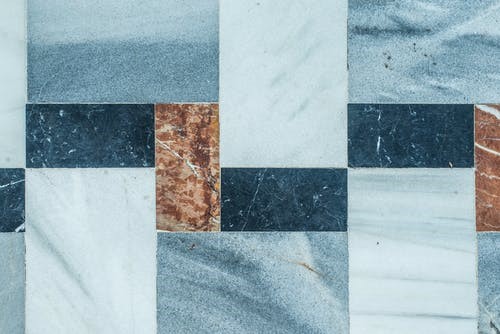 As we all know house flooring is one of the key design components which is a description for a substantial part of the renovation budget of the house. After all the flooring is the important part of the house while constructing the home, we have to assure that the material we use in the construction is of good quality and long-lasting, so that it retains it for many years.
The flooring of the house is one of the prime expenses of house renovation. Selecting a cost-effective flooring material is very important because the good quality of the material enhances the beauty of the house.
5 budget-friendly tiles that you can use in your house
·        Ceramic tiles and porcelain tiles
Ceramic and porcelain tiles are made of clay but porcelain tile is much stronger than ceramic tile. Porcelain tile is also denser and heavier than ceramic tile. There are some similarities in these tiles, that is they are available in a variety of patterns, colors, textures, and finishes. These tiles are water-resistance, stain-resistant, and are very easy to maintain. Porcelain tile is more expensive than ceramic tile and porcelain tile does not clip or crack easily like ceramic tile. The starting price of the premium quality porcelain tiles is around Rs.65 per square foot and the price for ceramic tile is Rs.40/square foot.
·        Vitrified tiles
In the process of making the vitrified tile, where it goes through the vitrification process in which the clay and silica blend together to make a glass-like substance which is presented in the base of the tile makes the tile non-porous. It was available in various sizes and designs that give the appearance of marble. It has one disadvantage that is it becomes slippery when it is wet. Vitrified tiles are highly durable, stain-resistance, easy maintenance, and having a very highly reflective surface that makes the surface of the house floor more immense.
·        Laminated wooden flooring
Various layers of the laminated wooden floor are pressed together under heat and high pressure. The upper layer of the laminated wooden floor is the wear layer which includes the transparent and hard type of plastic sheets. As it looks like a block of natural wood, it adds warmth and decor to the home. It is scratch-resistant, stain-resistant, and easy to maintain. Only one disadvantage of this is that it gets damaged if moisture seeps into it.
·        Luxury Vinyl Plank and Tile Flooring
It's a peel-and-stick flooring material where we only need to peel the gummy from the floorboard and stake it onto the subfloor. Luxury vinyl plank flooring is scratch-resistant, waterproof, highly durable, easy to maintain, and available in various designs that look like a plank of wood. These flooring tiles are most suitable for moisture-gaining areas like bathrooms, balconies, and kitchens. It has one drawback that it does not have resistant to UV lights and can easily be faded in the presence of sunlight.
·        Natural stone tile
In today's people like natural things, so if you like the look of natural stone but you find it expensive to use this type of flooring option then you can pick out this natural stone tile. Here are some natural stone materials like marble, Kota, and granite are available in the form of tiles by polishing them. The best thing about these tiles is that they are enough strong, durable highly and has no replicate available because of the presence of the natural grains on every tiles.