In your house, what is your favorite place? It is Kitchen, right? Why? This goes without saying because the kitchen has food.
The kitchen takes care of us, but how long has it been since you last took care of it? If you want budget-friendly makeover ideas for your kitchen then you are at the right place.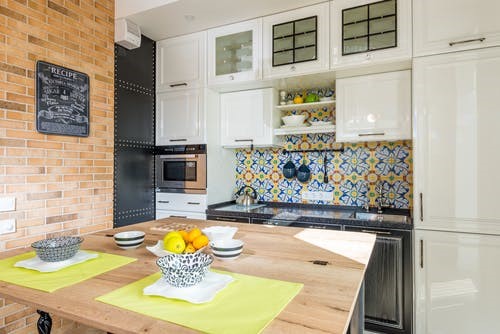 We have some budget-friendly ideas for you that can rejuvenate your kitchen and keep it at par with modern trends.
Paint your dull kitchen
The easiest thing you can do to rejuvenate your kitchen is to paint it with bright neutral shades like white or gray. These colors can make a huge difference and liven up your kitchen without going through renovation and remodeling. Paint the faded and dull walls, door, window, ceilings, and timber paneling.
Cabinet
You need to reshuffle and paint your kitchen cabinet. If your kitchen cabinet is in good condition but just needs a repaint or door replacement, drawer fronts. These days most kitchen cabinets have a standard size so you don't need to worry about the size of your kitchen cabinet doors.
For every type of kitchen cabinet material, be it timber or laminated, there are suitable paint products that are easily available in the market.
Markets are stuffed with PVC wallpapers that you can use to give your cabinets a new look.
Bye- Bye Cupboard doors
If you want to give your kitchen a modern look then you can remove the cupboard doors completely from over-bench kitchen cabinets or you can replace them with open shelves for a clean, airy, and modern touch.
Also, try reshuffling the containers, arrange them in an orderly manner so it can give a neat look to your kitchen.
Light fittings
To give your kitchen a bright outlook, you may have to change the lighting style in your kitchen. You can change the power-point cover, switches, and window coverings as well.
Bench-top
If you think that your benchtop and splashback are too old to fit in with the colorful paint of your kitchen, you can simply replace them with a low-cost bench-top and splashback. These low-cost benchtops and splashback are perfect for experimenting on your own. You can try resurfacing them. There are lots of products available in the market that can help you.
You can also give the splashback a new look by using tile paint. It can give your benchtop a new and modern look.
Hanging Rail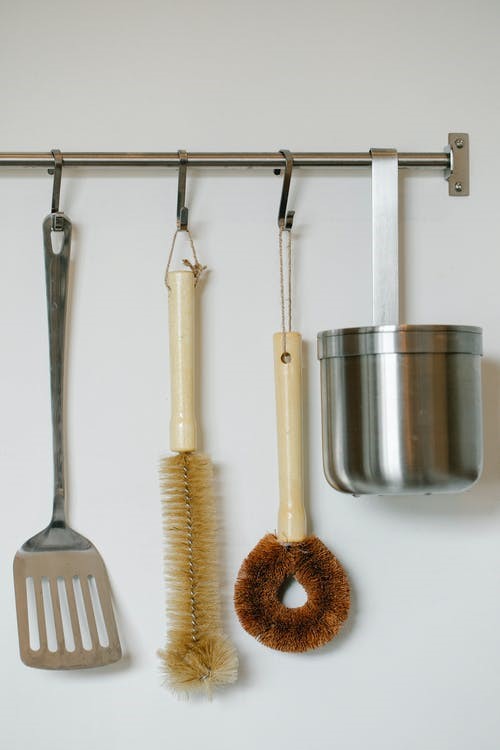 You can manage storage issues in your kitchen by setting up a hanging rail that you can make at home. From kitchen towels to some other kitchen accessories, hanging rails can help you in solving the disorderly appearance of your kitchen.
You can also put extra shelves to make use of every space and can manage the space issue in your kitchen.
Kitchen Floor
If you can afford it, you can try changing the tiles in your kitchen. There is the option to lay the new flooring on the top. You can try modern-style tiles that can fit your kitchen concept.
Fridge and worktop
If you are tired of the old look of your fridge or freezer, you can try spray paint to give it a new life. You can simply cover it with leftover wallpaper.
You can also replace your old worktops and replace them with a new ones. Laminate is cheap to purchase but it will give your kitchen a completely different look.
Conclusion
The more stunning your kitchen looks, the tastier you cook. Making few changes in your kitchen can provide you a completely new-looking cook space you will fall in love with.