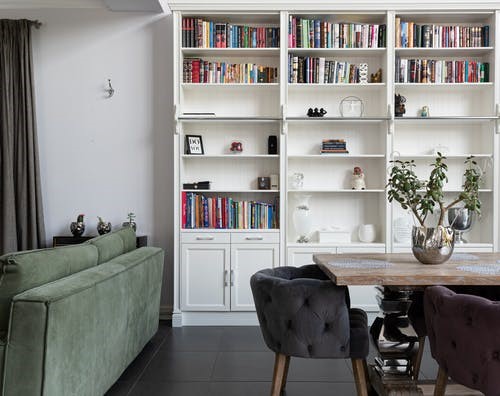 Do you want to put the mid-century furniture in your home but don't know how to do that? Mid-century was the time when overall home decors including furniture were clean, simple, and sophisticated with bold colors all around the house. Mid-century design furniture is still in US people minds for home decorations. The design of mid-century furniture is conquering lovers a little bit all over the world and that's why we are here to present you with the ultimate guide for perfect mid-century furniture decors. So, Let's get started.
Inspiration of the interior design
You can easily start with the process of our interior design by gathering lots of ideas, information, and inspiration. You should keep in mind that a good interior design should reflect the personality of the homeowner so try not to attach overly to just one style. Try to mix and match the style and make them work together to create the best solution for the mid-century furniture at your home.
Mid-Century Colors
After choosing the style, now move on to the real step to choosing the right colors for accomplishing a great mid-century modern interior design. The mid-century color tends to combine darker neutral tones with saturated accent colors. Remember the golden color that is also known as the 60-30-10 rule that means you have to color your room in a manner that is 60% dormant base color, 30% secondary color, and 10% accent color to match the style of the mid-century interiors.
Furniture Design Options
Mid-century modern furniture can be defined as the clean and straight lines accented with curved and smooth angles that rarely feature fancy upholstery or ornamentation. The mid-century design commonly comprises wooden construction but, some also include metal or glass fiber. This type of furniture usually has one or two colors with no pattern. However, they are an essential piece of your home. You can also pinpoint a few inspired lines and ideas from Hollywood such as the golden details. This idea can bring you back to the glamourous Hollywood world of the 1960s.
Mid-Century Lighting
You should take into account the minimalist lines that feature either geometric lines, very straight, curved counters, or round ones whether you have to choose between the mid-century ceiling lamps or mid-century floor lamps. As they are made up of finished metals but sometimes also have wooden legs. On the other side, ceiling lamps also have the exposed bulbs on straight rods that are radiating out of the center.
Accessories & Décor
This is the final step of getting your mid-century interiors done. Try to put the 60-30-10 rule into the practical term by using your accessories as a statement. You can also go with golden details to give an architectural pop to your furniture as well as interiors.
Add Texture with Rugs
You can highlight flowing and clean lines of your mid-century furniture with the textural touch. To make your room feel warmer and cozier you can add a plain and simple rug under a dining table that will help to make your mid-century furniture a show-stopping.
Conclusion
The mid-century modern furniture is still popular and if you love to décor your home with mid-century furniture then try to go for more wooden work that is comfortable, functional, and aesthetically pleasing in looks and to use. You can also add sculptures or the fluid sweeping lines chairs to present your home as a mid-century world.