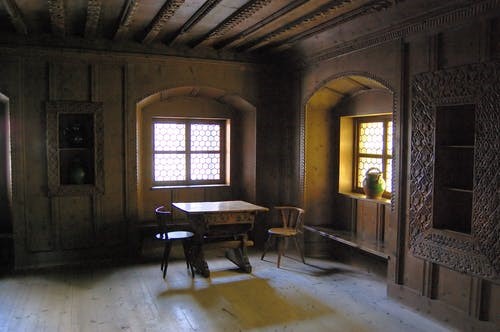 Farmhouses, nowadays have a great charm and are made so popular and idealistic by the entertainment industry. For most people, it feels like a dream place to spend vacations around nature. A farmhouse is one of a kind of house, which serves as a residential home on agricultural land. It is surrounded by a very pleasant landscaped garden and seems to be the ideal place to live in. The farmhouse has taken a good spot by the people to visit and so got an eye making it very popular. The Farmhouse has set a good perception among people for its comfort and good view.
Now people are more toward making Farmhouse for attracting common people as well as tourist and so grown in numbers everywhere.
While with this much popularity it brings a big responsibility to make their farmhouse better than others. So it needs a very well interior design to attract people toward their farmhouse to spend their time for a long time.
10 rules for farmhouse interior décor
Nature Rules
There is not a single person who doesn't want to be around nature. Everyone wants to spend their time around nature. Designing interiors of the farmhouse with greenery touch fascinates people. One of the important tips from an interior designer says that opting for eucalyptus branches and olive trees instead of tropical plants will be a great idea to make interior rooms feel natural air. After all, Nature attracts everyone and feels pleasant as well to be around.
Light paints
Light paints attract people because it soothes the mind of a person. Light paintings in the room make a room look bigger and good style for the farmhouse. Keep neutral colors on the walls.
Comfy Vintage Furniture
Comfortable Vintage Furnishing is an important keyword for farmhouses. Furniture attracts people to feel comfortless. Farmhouse style is all about high-quality craftsmanship, thinking of hardwood floor, cozy bed, windows made by cabinets opening to natural view makes person breathtaking feel and wanting to visit it.
Use Aesthetic Paintings and showpieces
Aesthetic is always admirable and fascinating to people's eyes. Using Aesthetic paintings, showpieces in the room for décor can always be a great idea to fascinate people.
Butcher block counters
It can be a perfect in-style kitchen to look spacious and easy-going. A bit of rustic décor to spaces can stand out differently.
Fresh look
A fresh look with the greenery and good smell always feels more traditional. Using natural element are always the farmhouse top style to go with.
Embracing the small details
Thoughtful touches in the room for every single thing will be a plus point in the farmhouse. Giving a touch to every single thing like the color of the curtains, bed sheets color, decors, Magazines can give a personalized edge.
Create contrast
Playing with contrast colors will always give a good response in a farmhouse.
Choose contrast colors in the room then see the magic of likes you get. Contrast color also should be minimal and yet pleasant.
Keep Minimal
Always go minimal with the decors inside the room so that it doesn't give a feel of chaos with overloaded things. Be minimal with decors pieces, Furniture, Plants, etc. Play with n
Give the Signature style
A signature will always outstand among the others farmhouse. Your farmhouse has to be something signature looks on it so that a person never forgets about your style. It can be your way of making things outstanding and very different.