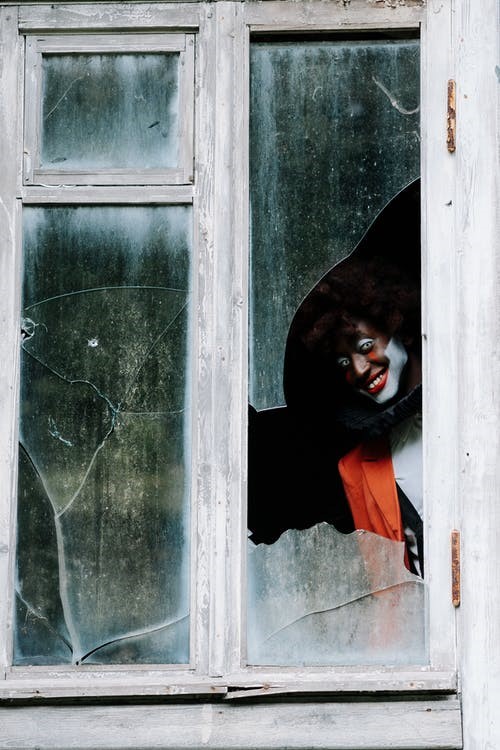 Hey Folks! Halloween is coming! Yay!
Let's give this year a grand blast with the most memorable Halloween celebration. We are here to make your Halloween spookier with some simple yet amazing Halloween Interior Designing Ideas. Ideas that will make your house look creepier and give it a haunted feel. You can use this Halloween to show your evil creativity.
Here are some eerie ideas for this Halloween, enough to give someone goosebumps.
Wreath for Halloween
An easy way to make your Halloween more interesting is DIY activities, like a Halloween wreath. You can make a Halloween wreath according to your style and taste. This does not cost much and is fun to do with your family members.
You can create the most haunting style that can make others go "wow" with fear, for it, you can use a classic black and orange color wreath or maybe a wreath full of bats, creepy eyeballs, scary spiders, skulls, small witch hat, and dark creatures. You can also make a snake wreath to scare your neighbors.
Go Mysterious
Add some mysterious and haunted feel to your Halloween Interior house design by adding artificial cobwebs on your front door or your house wall, you can hang giant spiders on your porch or just put them on the floor. You can also set up jump scares on the way to your house Mírror
We all know that how spooky it is to listen to the horror stories related to mirrors, so what else is better than an antique mirror to give you a real Halloween feel. You can hang a mirror on your house wall to give it a scary appearance.
You can also add some frightening messages on the mirror to scare anyone that enters your house or room.
Scary apothecary
You can add a scary look to your Halloween Interior design by grouping some creepy glass jars or some antique apothecaries in dark shade. You can also make a sinister garland to give your dining table or living room, a real haunted house look.
Focus on lightening
Whether you light your house with electric bulbs or candles, make arrangements so that both give your house a ghostly vibe. You can put some old-looking candle stands on the dining table or have a minimal house decoration that can give you a sophisticated but scary essence.
Everyone can't afford a pumpkin patch near their home, so if you are interested in making it then all you will need is glass mason jars, fairy lights, and a few orange tissues, with the help of these things you can make your haunted pumpkin yard.
You can also give your house lanterns a ghostly glow by sticking scary-looking paper cuttings to them.
Use some common Halloween ideas
If you want an uncanny look for your house but not make it too uncomfortable then you can add some common Halloween ideas like pumpkin, dried flowers, prop crow, black candles, old books or you can also have a black and white theme for your Halloween celebration. It will give your house a monochromatic and balanced spooky look.
These are some simple ideas to make your Halloween a spooky one. Try these DIY with your family members and have fun while preparing for Halloween. We hope that these ideas helped you to prepare for some elegant yet spooky Halloween Interior designs.