If you're thinking to renovate your bathroom then you have to deal with a built-in or free-standing bathtub. If you like vintage or modern design then you should go for the freestanding bathtubs as they are trustworthy, popular, and gorgeous from the many years. These bathtubs come in incredible shapes, sizes, and varieties that allow you to customize the new style of your bathroom.
But, if you're still confused about choosing one of them so, let's take a look at the pros and cons of both choices.
Freestanding Bathtubs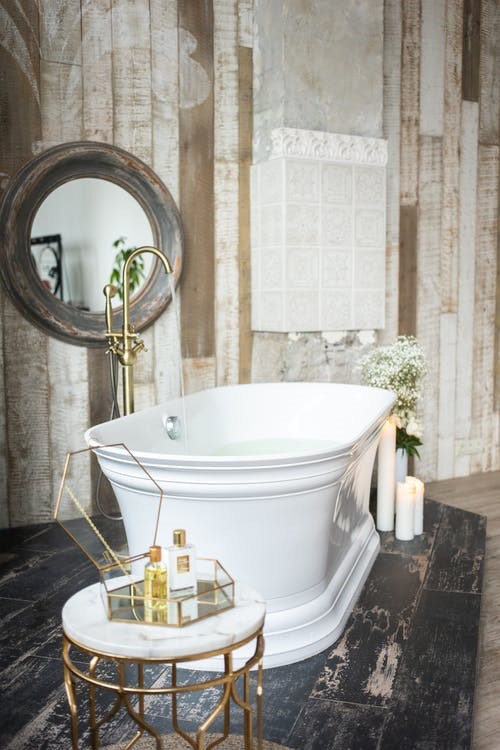 The freestanding bathtubs look very chic, attractive but are a little impractical in some cases. Let's see their Pros and Cons.
Pros
A freestanding can suits well for any style from the modern egg shape to the classic claw-foot. The freestanding bathtubs are limitless to the variability as they can easily fit the wall or the tiles so the designers become more creative to its shape.
Many people prefer to take freestanding bathtubs because of their look. They are unique and stylish in their appearance and often associated with luxurious and most high-end spas.
Freestanding is easy and painless to install. You can easily get them installed without any contractor or decorator, you just need a plumber to install it.
The freestanding bath tubs can makes your space more creative. If you want the tub directly in the middle of the room or under the skylight then just go for freestanding tubs.
Cons
Freestanding tubs are generally more expensive even when the installation because they are more complex and have a more flourishing design.
These tubs are very heavy and often require a reinforced floor. Yes, you can buy fiberglass models but they are more expensive and less common, generally larger, and they'll weigh more after filling the water under them.
The freestanding tub tends to look ungainly and requires a wrap-around curtain. Some of them came in a hand-held unit for rinsing off.
Built-in Tubs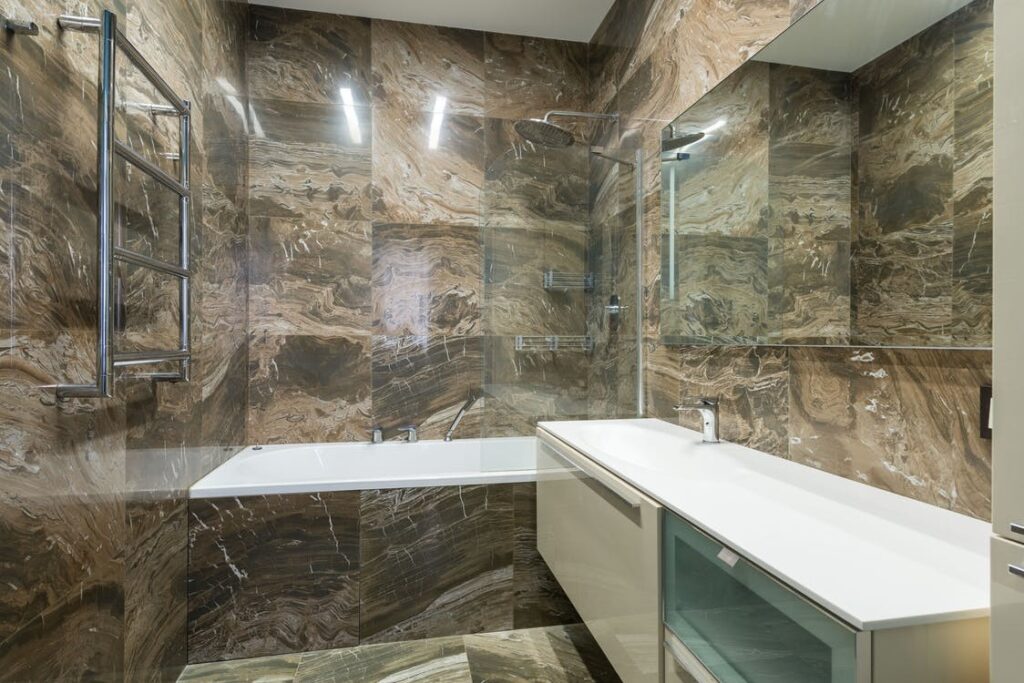 These tubs are older but reliable. The built-in is mostly preferable by the people due to its sensibility and practicality. Let's have more information about them.
Pros
They're usually cheaper than the freestanding and generally have more affordable options. The Built-in depends on the cost of the surroundings.
The built-in bath tubs require less space as they are space-economical. If you're in a small bathroom then you should go with a built-in tub.
Built-in bath tubs are mounted flush with walls so they offer more options in terms of storage. So if you have a sizable surrounding then you can easily use the edge of the tub for storage by mounted shelves on the walls beside built-in tubs for shower and bath products.
The built-in bath tub is small in size and usually doesn't requires many cracks and crevices to clean within. Furthermore, you just need to clean the inside area of the tub rather than the bottom and outside of it.
Cons
Built-in bath tubs are not that flexible as compared to freestanding tubs. They are relegated to the sides of the room and many times need to place at the corner.
There are not such many options for built-in bath tubs, they must only rely on the surroundings for their style.
These tubs require mounting, sealing, new plumbing, and often the creation of the surroundings.
Conclusion
Ultimately, the choice is personal. It depends on your space, taste, style, and preferable look. But, there are many options to choose from in freestanding as compared to built-in. If you have space, then you should go for freestanding. Else, if you want simplicity or practicality, then the built-in is best for you.