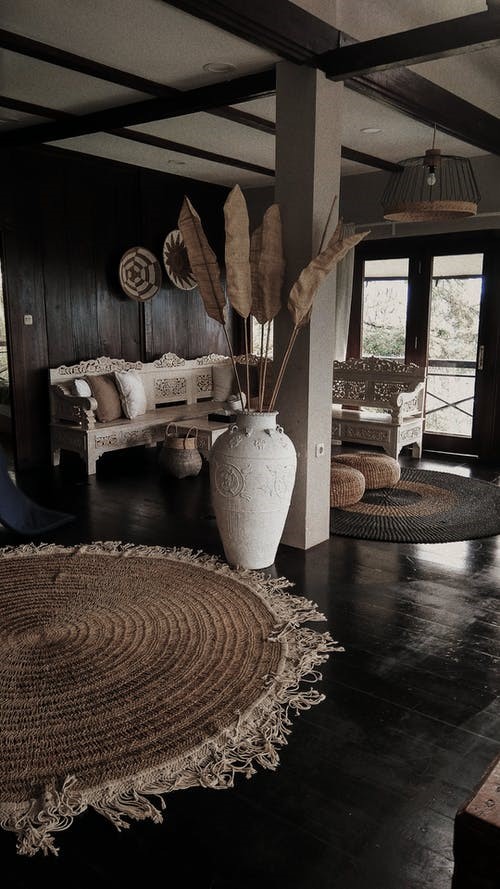 Interior décor is something that everyone wants to learn and decorate their house In their way. But, Not everyone is born with interior décor sense. If you are also among these people, no need to worry, You can learn it. The basics of home décor include design principles, styles of decoration, and decoration challenges. Let's get started with the basic understanding of Interior décor.
Elements of Décor
Firstly, you must select a style that you prefer for your home interior to promote the design principle of unity and harmony. Secondly, maintaining balance is another important element. You have to distribute the visual balance in the room. You can do it symmetrically in traditional styling and asymmetrically in casual décor.
The focal point is also one of the important elements of décor. It can be anything like a fireplace or any artistic piece. Using contrast and variety creates a visual appeal in the room. Maintain a rhythm by repeating the same color or pattern in the room
Color
Interior décor without choosing a proper color can be a disaster. Even if you have planned to color each room differently, but you need to have to make a theme that can tie them together. Don't go like painting one room red and another with blue. It will look like the rooms belong to different houses. Choose the perfect colors that can give a sense of togetherness.
Patterns
Another advanced part of home décor is a pattern. You can mix the patterns. It is not necessary to match the patterns but they should be well complemented with each other. Consider the size, color, and scale for this purpose.
Some tips to get started
Play with pillows: A good interior decorator can easily scan the room and find out what they need and what is not needed in the room or if the room is overstuffed or not. But, as a beginner in interior decoration, you can start with pillows in the room. Pillows can work as the game-changer in the room's color story and can be used as the focal point for the room. But don't overdo with pillows, avoid overloading your bed or sofa with pillows.
Artwork pieces: Artwork pieces are easy to select but hard to display. The way your display them decides the entire look of your room. Just remember few rules to master it. Always hang the wall hangings at eye level, Don't hang the chandelier too high or too low.
Furnishing: The wide range of furniture available in the market can leave you confused about what to buy and what to leave. The most important furniture pieces for your home are sofa set and bed. If you have the budget and more space, you can go for rugs, art pieces, tables, and chairs also. The color of the furniture should be complementary to the hue you chose for your walls and the rugs and other items should also be selected accordingly.
Flower decoration: Flowers are also good options to decorate your interior but you should be careful before selecting the types of flowers. Choose the flowers with light fragrance or no fragrance as you never know your guest could be allergic to some smell. For example, many people in the USA are allergic to rose smell and if you have plenty of rose decoration in your house, the chances are that your guest will be uncomfortable.
Conclusion
There is no single way of decorating the interior but you need to follow the principles and rule of interior decoration while decorating you home. Taking care of few things can change the whole look of your room and make it more beautiful and attractive.