Love the way your Timber floor shimmers? You want this gleam to never fade! An everlasting Timber floor!
We all know, it sounds easy when we scroll online to know how to keep our Timber shiny with time, but then with our busy work schedules, we can't seem to find an easy way out. But is there an easy way at all?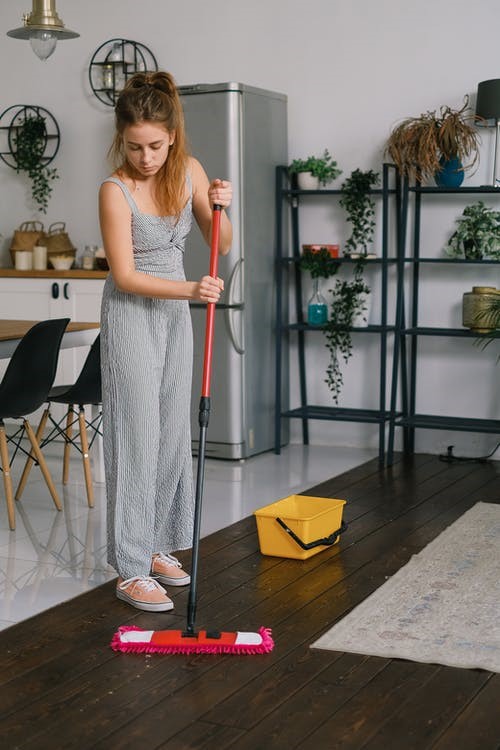 Here in this post, we will give you a guide on how to make your Timber floor squeaky clean!
Step 1 # Vacuum Cleaning
How often do you clean your timber floor? We advise you to give a deep clean to your timber floor at least once a week. Though cleaning your timber floor depends on how easily it gets dirty.
Select a dust mop or a vacuum cleaner with a soft bristle head to wipe off the dust, dirt particles, debris, or pet hair that can cause ugly scratches on your floor. Before vacuum cleaning, make sure to clean the wheels of the vacuum cleaner and check if they are functioning properly. Don't ever use applying the maintenance solution to your timber floor before vacuuming.
Do not let the dirt and grit deposit on your timber floor otherwise, it will become difficult to clean it later. Follow "Prevention is always a better" strictly if you want your timber floor to last long. You should prevent any damage from happening beforehand.
Step 2# Damp Mop your Timber floor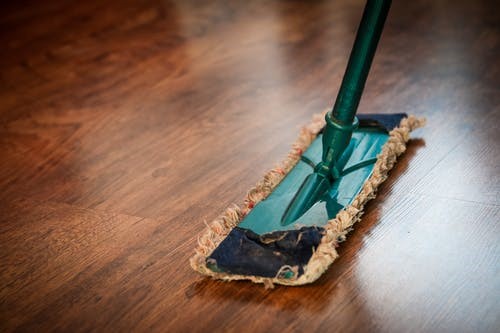 If you find your timber floor less shiny and dirty, you can also mop it. Make sure that the mop head is damp but not dripping. Excess water can harm your timber and lead your floor to swell.
Here, tea bags can be your good friends. You can use teabags and boiling water to clean your hardware timber floor. All you need to do is, boil two tea bags in water for a couple of minutes. Let the boiled tea water cool down. You need to damp the wiping cloth with this boiled tea water and clean your timber floor with it. This will give a unique shine to your floor.
Step3# Keep your Timber floor dry
Before mopping your timber floor, you must know its type. Make sure that the water is not dripping excessively on the floor. This can cause your wooden floor to swell.
If you feel that your timber floor is not clean enough then you may need to deep clean it with a suitable power scrubber.
Tips to follow while cleaning Timber Floor
Before going on a cleaning spree, you must know the type of timber floor. Does your timber floor have a hard finish or does it has oil finishing? Now, how to find out what is your timber type? If the stain remains on the surface of your timber floor, it is hard-finished and If the stain sinks through the wood then it is a soft finished timber floor.
If your timber floor has a hard finish, for example, urethane, you must wipe the surface stains with a soft cloth and avoid using hard material like steel, wood, sandpaper, or strong chemical cleaning solutions to clean your timber floor as they can leave scratches or damage it.
A prevalent issue that is common in timber floors scratches. You can cover the scratches on your hard wooden floor with the help of a crayon. Choose a crayon that matches your Floor color and rub it to fill the space on the floor. Use a blow dryer on the area where the crayon was applied, Wipe it with a soft cloth.