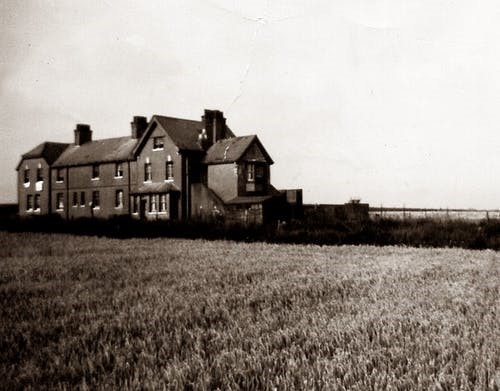 Homestyle decides the interior of your house. Knowing your house style is extremely important to understand the importance of your house and deciding the interior accordingly. Also, many people love to buy a certain type of house and for that, they need to have proper knowledge about types of houses, otherwise, builders or sellers can fool them. The houses are classified mainly based on their structure, features, and origin also. If you also want to know what are different types of houses are and you don't know what style of house you are living in, here is a guide for you.
Cape Cod
The Cape Cod style houses were originated in the 1700s in Massachusetts. These houses are stylish and charming but they are not designed to withstand the harsh winters. Initially, these houses were made with wood siding, roof shingles, windows, and doors. Now, the houses are more spacious and contain more windows
Colonial houses
Colonial houses are somewhat the same as cape cod houses with a rectangular shape and symmetric structure. These were originated in the 1600s. These styles of houses have changed with time during English, French, Dutch, Georgian, Spanish and American colonies. The main features of these houses are two stories build, a central staircase, and a grand gateway.
Contemporary
People think contemporary and modern style houses are the same but it's not true. Contemporary houses incorporate elements from modern style. They are made with eco-friendly material, designed with clean lines and focused patterns. The hues used are natural and pops of color are added to the interior.
Cottage
Cottage-style houses are usually cozy and charming. They are smaller in the area but have huge personalities. These houses were originated in Europe, where working-class farmers use to live. US people buy cottages for home vacations, and primary residence too. They are built with wood siding and shingles, a fireplace, and paorches.
Craftsman
Craftsman style is mainly about the handmade and well-constructed architecture with a horizontal and sturdy build. Craftsman houses are beautiful handwork with exposed beams and low-pitched gable roofs and tapered columns on paorches. The hand-built bookshelves and fireplaces are the specialty of these houses.
Greek revival
Greek revival-style houses are easily spotted due to their unique appearance of columns. In the US, these houses emerged in 1830 and have large columns with greek like embellishment. These are usually built-in white or subdue colors with the grand front door.
Farmhouse
These houses have tall ceilings, beams that are exposed, a large paorch, and a fireplace. Some of these houses also have barn-shaped roofs. These are rustic and expose bricks and stones and modern farmhouses also have clean lines.
French country
French country houses are somewhat like Farmhouses but they are a different style. These are inspired by the abodes found in France with pointed roofs, shutters, and made up of stones. The fireplace inside the house is also made up of stones.
Mediterranean
Mediterranean houses are built according to the features of Spanish and Italian villas. These are perfect to build in areas with temperate weather like California and Florida. Their roofs are tiles and walls are made up of white stucco. The windows and balcony are made up of warm stones, woods, and metals.
Mid-century modern
The Mid-Century houses emerged after world war 2. These have a sleek, uncluttered design with a large window and are made up of a mix of natural and man-made materials.