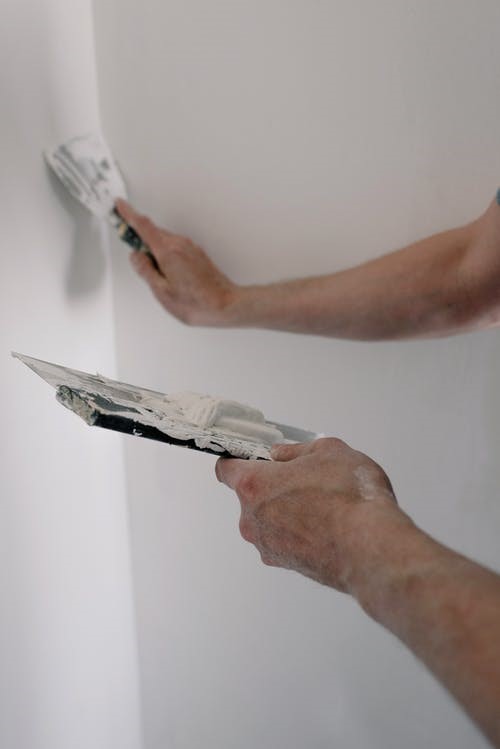 If you're planning to renovate your walls then just go for lime plaster as it is not only natural for your plain walls but also incredibly flexible and looks beautiful. Everyone wish to own a home that perfect in appearance and lime plaster can add a character almost everywhere. It can give a new look to your walls whether it is the living room, kitchen, open area, area of the staircase, etc. lime plaster can brings back the quality of your home.
Many people got confused that how to use lime plaster. There are many better ways to use lime plaster and some of them are listed below to guide the best techniques to use lime plaster.
Think Small
If you're doing it for the first time then don't go real. Try to experience the experiment of lime plaster on a minor area or project. Choose something unexpected such as stove hood, staircase, etc.
Apply Over Brick
If you don't have plain walls then you can try slurry (a mixture that contains more water, the consistency of pancake batter, with a brush instead of a trowel) that can be applied on uneven surfaces or over the bricks. Brushing horizontally over the old bricks is the best method to apply lime plaster.
Apply Over Stone
As mentioned in the above point, the same method will apply to the stone walls or fireplaces. As the stone and lime plaster is both mineral-based, so they can easily bond thoroughly and naturally.
Play With Texture
Embrace imperfection and use different weird tools of a wide variety can add more effects to your walls. The most common method of applying the lime plaster is to use a trowel and render a surface that can be smooth or rough, closed or porous, depending on the pressure applied and the plaster used while applying can help you in a better way.
Try Lime-wash for a Lighter Effects
Lime plaster along with texture lends gravitas to a wall from dramatic to subtle. Try to add more water when you are going for the lime wash. Adding a thin lime-wash in a vertical stroke can help you to get control over the surfaces and it also alters the color and soften the intensity of the plaster.
Take it Outside
Lime plaster can also be used to add characters to the facades and exteriors too. The slurry lime plaster utterly altered the best feel and look of a red brick house. With the slurry of lime plaster, you can easily dress the house in an elegant coat that is mostly preferred by the architecture.
Hydraulic Lime Plastering
The application of hydraulic lime plaster should ensure a correct bonding with the background while striving to minimize shrinkage and helps in rapid drying.
Conclusions
The successful application of the lime plaster requires a good background that is free from containments and vegetation, should be clean, and reasonably dry. The wall should sound structural and bedding mortars are in good condition.
Remember to dry the masonry fully before applying lime plasters that are salt contaminated to the new renders. This will allow the salt to be detected on the mortar joint surfaces or masonry.