Each credit card in the market has its characteristics and benefits. These depend, essentially, on the issuer, that is, the bank or cooperative that gave you the credit card. But, did you know that it could also offer you additional benefits? These extra advantages are linked to the card's payment network, but each one is different. 
Let us see two of Visa's top credit card
Visa Signature cards
Visa Infinite cards
The differences between Visa Signature and Visa Infinite cards are not that great but those details can be decisive for certain customers.
Note: Being a Visa Signature or Visa Infinite cardholder does not automatically qualify you for all available benefits. This will depend on the bank or cooperative that issued the card. The best way to find out about the advantages each one offers you is to request the benefits guide, call the bank, or review the adhesion contract.
Remember: Visa and Mastercard are just a few examples of credit card payment processing networks. However, it is the issuers and the credit unions that endorse the benefits of each card. Among the exceptions to this rule, you can find Discover and American Express cards because, in these cases, the issuer of the card matches the payment processing platform.
What are the benefits of a Visa Signature?
Visa Signature cards have a huge catalog of benefits available to their cardholders. Below are some of them:
Global Entry Credit
As a Visa Signature cardholder, you can apply for Global Entry, a United States Customs, and Cross-Border Protection program. This program has a cost of $100 (which covers the application) and will give you access to a credit of $100.
Emergency ambulances
If during a trip the holder is injured or has a serious illness, he can request an emergency evacuation that will cover transportation, that is, the trip by ambulance, to the nearest medical center. The maximum amount of coverage for the Visa Signature card is $10,000.
Lost luggage reimbursement
Again, this is a special benefit for those tourists or frequent travelers who have purchased their ticket (or booked their vacation) with their Visa Signature. In this case, the bank would pay the difference between the amount claimed (which would coincide with the monetary value of the luggage) and the payment made by the airline or transport company. The maximum reimbursement amount is $3,000 per trip.
Bonus for baggage delays
If checked baggage on your flight is delayed or mistakenly sent to another destination, Visa Signature holders can request a payment of $300 to temporarily resolve the inconvenience. Of course: to make the claim, the delay has to be greater than four hours.
Reimbursement for travel delays
If your flight is delayed, with Visa Signature you can receive a bonus of up to $300 to cover costs. To apply for this refund, the trip must be delayed for 12 hours or more.
Emergency medical and dental insurance
If you travel nationally or abroad and have a medical or dental emergency, you can request a reimbursement for the expenses you incur. This reimbursement is complementary to any other insurance you have and has a maximum of $2,500.
Travel emergency assistance
Do you need help during the trip? Did you lose your passport or do you require medical assistance? If you paid for your trip with Visa Signature, you will have free access to a multilingual call center available 24 hours a day, seven days a week. Through the center, they could even support you with legal representation, in case you need it.
Coverage insurance for vehicle rental
When you rent a car, you buy insurance, at least in most cases. But with Visa Signature you will get secondary insurance that will protect you against damage, theft, or in case you need a tow truck or trailer. It could even cover the total loss of the vehicle, as long as the vehicle matches the price and conditions set by the issuer.
Hospitality benefits with Visa Signature
Visa Signature is affiliated with 900 hotels and accommodations around the world. If you book your accommodation with the card through the Visa Concierge or the Visa Signature Luxury Hotel website, you will be able to enjoy the following benefits:
Protection in purchases and money-back guarantee
This benefit works in the same way as the Visa Signature but offers better coverage. Why? Because the purchase insurance amounts to up to $ 10,000 (in case of theft or damage of an item purchased in the last 90 days). But what about the non-conformity returns guarantee? Well, it can be claimed for the purchase of items valued at $ 300 or less instead of $ 250.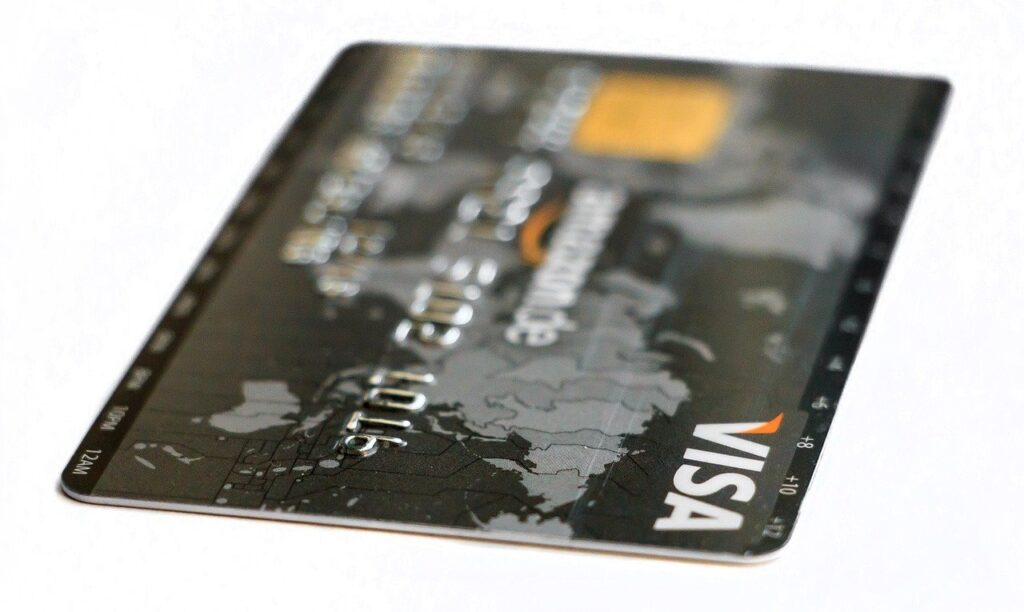 What are the benefits of a Visa Infinite Card?
The privileges of Visa Infinite could be assimilated to those of an elite plan, possibly because it is subject to an annual fee of a few hundred dollars. For example, the Chase Sapphire Preferred credit card, which has an annual fee of $95, is a Visa Signature card. The Chase Sapphire Reserve, which is subject to a $550 annual fee, is a Visa Infinite card.
As this last card is reserved for consumers with a good credit score (who, in turn, are willing to pay annual fees as high as these), they offer high benefits that you can appreciate both in dollars and the flexibility of claim policies. . This is so because Infinite Visas seek to adapt to the lifestyle of the VIP traveler or consumer.
Below is a comprehensive comparison of the two:
Coverage in the event of a collision or accident with rental vehicles 
Visa Signature: Complimentary insurance to the principal 
Visa Infinite cards: Primary insurance 
Travel delay reimbursement
Visa Signature: $300 after 12 hours
Visa Infinite cards: $500 after 6 hours 
VIP status in luxury hotels
Visa Signature: Room upgrades, $ 25 food and beverage credit, free daily continental breakfast, free Wi-Fi, and late check-out.
Visa Infinite cards: Exclusive benefits, more hotels enrolled in the program, $ 75 credit for food and beverages, or $ 100 to spend at the spa, golf, etc.
Protection on purchases and guaranteed returns
Visa Signature: Up to $ 500 / For products up to $ 250
Visa Infinite cards: Up to $ 10,000 / For products up to $ 300
If you are thinking of changing or applying for a Visa Infinite card, there is no doubt that you will access much more attractive benefits than those of the Visa Signature. However, they will be of no use if you do not travel frequently, for example, or if the differences between them are not significant enough for you. Remember that the Visa Infinite is subject to an annual fee that could exceed five times the price of the Visa Signature.
If you won't be using your card frequently, perhaps you should consider your choice and go for a more accessible card, such as the Visa Signature. Regardless of the option you choose, do not forget that this analysis should be applied to any other credit card that interests you. At the end of the day, it never hurts to wonder if the value of that annual fee (or a high APR) is worth paying to enjoy the benefits, points, and rewards of the card.