There has been a social media claim that anyone with more than $600 in annual transactions from cash apps like Zelle would have to pay additional tax. This is not true.
It has never been easier to send and transfer money directly from our mobile devices. Apps like Zelle, Venmo, and Cash App have revolutionized the way consumers move money, allowing transfers in seconds without having to write a check or handle cash.
What is Zelle?
Zelle is a peer-to-peer or P2P money transfer service that allows people to send and receive money to each other through connected bank accounts. Major US banks are part of the Zelle network, and once you sign up, you just need an email address or phone number to send and receive money electronically. Zelle is similar to the Venmo payment app. Both Venmo and Zelle allow you to send money instantly, but there are some key differences between the two services: money sent through Venmo can be transferred instantly with Venmo's "instant transfer" feature, but Venmo charges a 1% fee. of the transfer amount if you choose that route. Money sent through Zelle is transferred to your bank account automatically, free of charge.
This feature may have contributed to why Zelle has become so popular. According to data from eMarketer, after just one year on the market, Zelle was overtaking Venmo as the most widely used payment app in the U.S. Bank of America CEO Brian Moynihan, for example said at a conference that Zelle handled $ 44 billion in Bank of America customer transactions in 2018, reducing the number of paper checks, saving the company the money you normally spend to process those checks. In this way, saving on paper as a result of using Zelle is one of its most important benefits.
To initiate a transfer, all you need is the email address or phone number of the person you are sending the money to. Zelle sends the recipient a text or email message stating that there is a payment waiting for them, along with a link to accept it. If the recipient's bank is not a participating partner, the recipient simply needs to register for the service through their bank's website or mobile app. Once registered, the recipient can accept the payment, although new users may have to wait up to three days to receive the payment. In this way, Zelle represents benefits for both the user and the recipient. Zelle is compatible with almost all major banks and most even have the service built into their mobile banking app. Consumers downloading the standalone Zelle app must provide a phone number or email and debit card information to receive and send funds.
Tax and charges related to Zelle
Unlike other P2P transfer services, Zelle does not charge any fees. Instead, Venmo and Cashapp charge fees if users send money with a credit card or if users want to immediately fund their bank account. These fees can range from 1.5% to 3% and can make transferring large amounts expensive.
When we talk about taxes, there are many things to worry about and many details to take into account. A gift tax is a federal tax that is levied on the transfer of money or property to another person without receiving anything in return. Most people are not affected by gift tax since the IRS does not care what you give away unless the gift exceeds $15,000. Two factors tend to keep the Treasury away from most people.
The annual exclusion of $ 15,000 in 2019 and 2020 and
The exclusion for life of $ 11.4 million in 2019.
In 2020, the lifetime exclusion was raised to $ 11.58 million. If you stay below these values, you can be generous without risking it. If you go over the top, you will have to fill out a gift tax form when you file your returns, but you might still avoid having to pay gift taxes.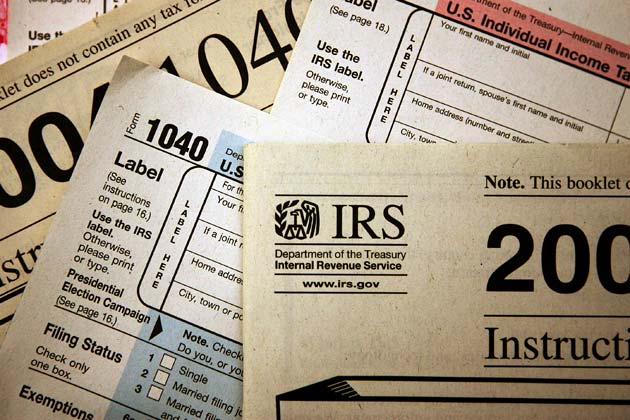 There has been a social media claim that anyone with more than $600 in annual transactions from cash apps like Zelle would have to pay additional tax. This is not true. There is no doubt that from 2022, 1099-K forms will be sent out to Zelle app users who receive more than $600 in total transactions But that doesn't mean you owe any additional taxes. According to David Super, a tax law professor at Georgetown University, "This proposal does not change what is taxable or what is deductible. It merely seeks to achieve more honest reporting about what income is received and what deductible expenses are made".
Benefits of using Zelle
It's free. Zelle does not charge a fee to send or receive money, and your bank is unlikely to charge a fee to use the service.
Fast money transfers. Zelle transfers generally arrive in minutes, so money can change hands quickly.
The convenience of going without cash. Daily activities like paying for utilities and restaurant bills become much easier and faster when you don't have to go to an ATM every time.
Compatible with different banks and credit unions. Zelle has a great list of partner banks and credit unions that can send money to each other without a problem. If your bank or credit union doesn't use Zelle, you also have the option of using the Zelle app and connecting a debit card.
Note the following while using Zelle
Customers cannot use Zelle with bank accounts outside of the US Both the sender and the recipient must have bank accounts in the US to use Zelle.
There is no fraud protection program. When using Zelle, the responsibility to protect your money rests with the person doing the transaction.
Using Zelle usually requires a smartphone. If your bank or credit union offers Zelle, then you should be able to use a desktop web browser to access your bank account and use the service. If your bank or credit union does not offer Zelle, then you will need to use the Zelle app, which requires a smartphone.
You cannot connect a credit card. It only allows you to connect debit cards, which can be a disadvantage. The ability to use a credit card can be expensive, but it can also be convenient if you don't have enough liquid cash in your bank account.
In general, if we need to transfer money quickly, Zelle is a good free option that works almost instantly. In this way, Zelle represents several benefits. Unlike other P2P transfer applications, Zelle does not charge fees and easily moves money between banks, making it one of the best options for immediate transfers.