This weekend, millions of people will lose unemployment benefits, while many others will see the $ 300 checks issued during the pandemic reduced.
The reinforced federal unemployment insurance that was put in place during the coronavirus pandemic ended this weekend, after nearly a year and a half.
According to the CNBC site, this means that about 9 million people will lose all benefits and another 3 million will have their weekly checks reduced by $ 300, according to an estimate by The Century Foundation.
The end of federal unemployment insurance programs comes at a time when the delta variant of the coronavirus continues to threaten the economic recovery from the pandemic and extensive lockdown measures to curb the disease last year.
At the same time, some other pandemic-era programs have recently been extended and may offer help to those still out of work, or make up for some of the lost extra money. Of course, many of these programs have specific eligibility requirements, so not all unemployed Americans or residents will necessarily be able to access them.
Here's what unemployed Americans and residents can turn to in the coming months.
State protection against eviction
Although the Supreme Court struck down the latest extension of the federal eviction ban, tenants in some states may still be protected by local moratoriums.
States like California, Illinois, New Mexico, and New York have eviction bans that protect tenants for a few more months.
Also, people at risk of eviction should apply for rental assistance if they haven't already done so. Although the federal moratorium on evictions is no longer in effect, simply keeping an application for government assistance pending could help tenants stay in their homes longer: states like Minnesota, Nevada, New York, Oregon, and the state of Washington have adopted these kinds of rules.
Nutrition benefits
Beginning in October benefits from the Supplemental Nutrition Assistance Program, or SNAP will increase across the board for the first time since 1975. The median adjustment will represent an increase of approximately 25% from pre-pandemic levels.
The average increase will be $ 36.24 more per person, per month, or about $ 1.19 more per day, according to the U.S. Department of Agriculture. Before the coronavirus pandemic, the average benefit was about $ 121 per month per person.
"It is very important to low-income families with children," said Lauren Bauer, an economics fellow at the Brookings Institution and associated with the Hamilton Project.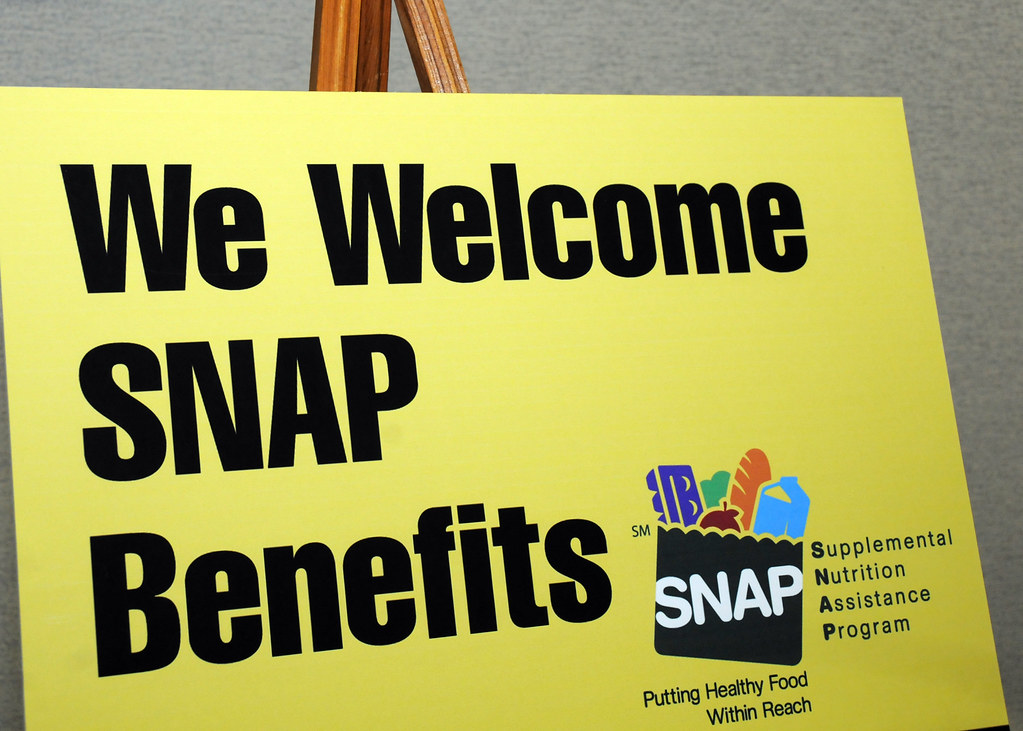 For those already receiving SNAP benefits, nothing more needs to be done to get the increase in October. If you may be eligible for SNAP but are not currently receiving it, you can apply for assistance through your state of residence. Other nutrition benefits will help children. During the summer, electronic transfers of benefits for eligible children have continued. When fall rolls around, schools will offer universal free meals to all children, benefiting far more children than normal.
Pause in paying student loans
The US Department of Education extended the moratorium on federal student loans in August one last time, until January 31. That means some 42 million borrowers with student debt don't have to make a payment on most federal loans until next February and they won't see their balances grow.
Meanwhile, people who are concerned about not being able to resume payments in February, or paying as much per month as they used to, should check with their student loan servicers now. They may be able to change payment plans, which would mean they owe less each month.
Improved child tax credit
For those with eligible children, the child tax credit can provide some additional relief upon the termination of unemployment insurance. In August, the IRS and the US Department of the Treasury sent about 15 billion