Ask yourself if this scenario sounds familiar to you: you sent a Venmo payment but realized that shortly afterward you sent it to the wrong person. Sound familiar? It's probably why you're here, hoping you can get your Venmo payment back. Well, unfortunately, that may not be possible. 
When you send a Venmo payment, the money is immediately withdrawn from your account and deposited into the person's account. However, while it is true that it cannot be canceled. You can request a return of the money from the other person or entity.
On the other hand, none of the above applies if you send a payment to an email or phone number that is not linked to a Venmo account. If that is the case, you can cancel before the other person or entity accepts the payment. The cancellation will be immediate once you have canceled it, but it will take up to one business day for the money to reach your account again.
REQUEST PAYMENT OF VENMO TO THE WRONG PERSON
If you send a payment to the wrong person, and they have a Venmo account, you don't have many options to get that money back. You have a choice and it is entirely based on the other person's action.
The problem comes from the automatic removal and automatic deposit of a Venmo payment. As soon as you send money to someone, they receive it. You do not even have the opportunity to cancel it, unlike Paypal where you have to physically accept the payment in your account for your total balance to change. If you want your payment back, you have to request it and hope that the other person is understanding enough to send you the same amount.
This is how to request a payment:
Locate and launch the Venmo application.
Select Submit / Request, represented by a pencil overlaying the USD currency symbol, located in the upper right corner of the screen.
At the top of the screen, enter the name of the person you accidentally sent the payment to. They will appear in the search results below. When they do, select their name.
On the Pay or Request screen, check the amount you sent them. In "What is it for? Make it clear to them that you accidentally sent them an amount that was not intended for them to receive and that they would love to have it returned.
Review your application one last time, making sure the amount is correct (you wouldn't want to make another mistake and ask them to send you more money than you sent them). If it looks good, choose Request.
If the other person chooses to ignore, you may need to get Venmo involved by choosing Get Help, located in the upper left corner of the screen. Tap the "hamburger" menu icon.
CANCEL VENMO PAYMENT TO EMAIL OR PHONE NUMBER
Instead of requesting, choose the "hamburger" menu icon in the upper left corner of the screen. A panel will open on the left side. 2. Choose Incomplete.
At the top, you will see two tabs: Requests and payments. Choose Payments.
Under Payments, all the payments you send will appear here. Find the email or number of the person you accidentally sent money to.
Next to your email or number, you will see the options to "Cancel" or "Remember". Choose Cancel, refunding you the full amount.
Your balance will reflect the cancellation of the Venmo payment within one business day.
Does all these sound new to you? learn more about Venmo and its benefits below.
At a time when cash is being used less and less is when mobile applications appear to process payments and one of these is Venmo.
Let us see what Venmo is, what its benefits are, its costs, and why this platform is so used especially by millennials.
Venmo is a financial platform that PayPal acquired when it bought Braintree for $800 million in 2013. It can be said that this application represents the willingness or desire to adopt a new type of monetary system. It also shows a whole new level of trust in devices and a lack of concern for financial privacy.
Venmo is huge in scope and its growth is staggering, especially among millennials and the very young. In the fourth quarter of 2018, it processed more than $19 billion, representing an 80% growth year over year. Today, it exceeds 10 million users. If you are or are thinking of becoming a Venmo user, the information below is important to you. Venmo allows you to pay and ask your friends for money. At its core, Venmo provides a social way to pay your friends when you owe them money and you can't use cash. Venmo can also be used to make purchases from authorized merchants. For instance:
Using the Venmo Mastercard debit card anywhere in the US where Mastercard is accepted
Using Venmo as a payment method in authorized partner applications or mobile websites
Using store QR codes to complete Venmo purchases
Keep reading: How to apply for a Venmo credit card?
Some companies choose to use Venmo to make payments to freelancers.
Venmo is "unique" because it is also a social platform. Unless you modify the settings, your transactions are visible to the general public, as well as to your friends on the platform. You can see who is sending or receiving money and the notes they include about what those payments are for.
You can send money to any bank with Venmo. Bank transfers are sent until 7:00 p.m. and will generally be available the next business day, but this may change on weekends and holidays. Once you have created your account, you will have a limit of $299.99. But after confirming your identity on the platform, that limit increases to $2,999.99 per week.
Sending remittances to bank accounts outside the United States is currently not an option. You can only send money to other Venmo users or bank accounts in the USA.
Venmo may seem free at first glance; Nevertheless, there are small fees that you could be paying without even realizing it. When you sign up for Venmo, you are not asked to make any payment to use the app. Therefore, you might think that Venmo is free. For most users, that is true. Venmo does not charge anything to download the application and start using it. Perhaps this is why it has become so popular.
However, the platform has to generate income for its owners. How does it do it? Simple, charging transaction fees. Whenever you decide to use a financial platform, it is important that you know what the charges and risks are to which you expose yourself. In this way, you can protect yourself and save money.
Here are some Venmo fees that you should know.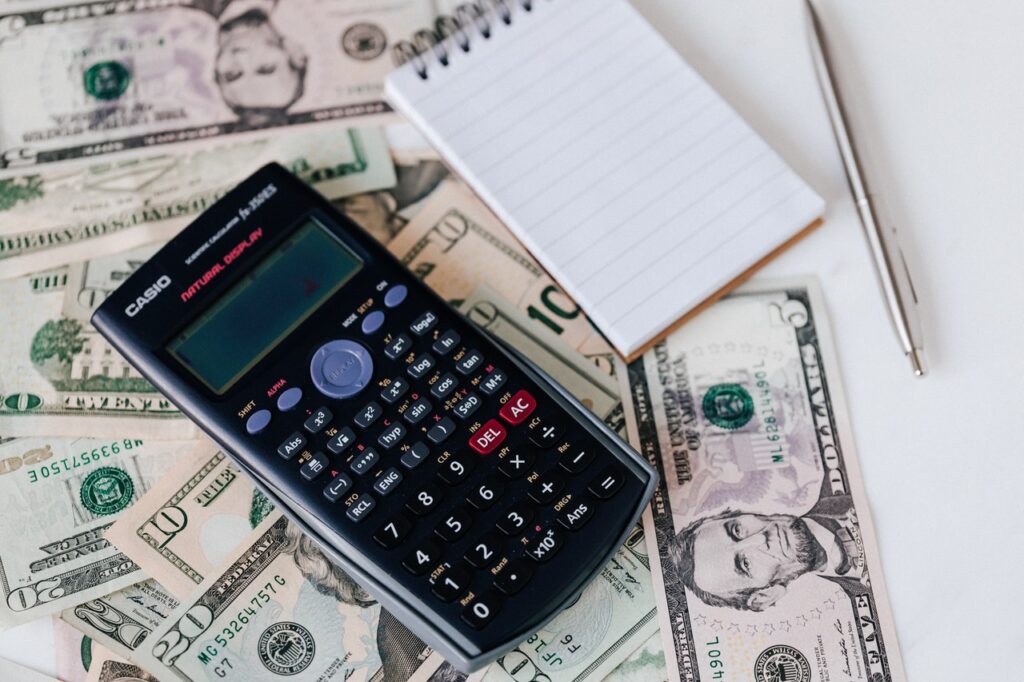 Instant transfer fees
You can transfer money from your Venmo account to your online bank account for free. But if you want that money quickly, you have to pay for the service.
You can make an instant transfer from Venmo to your linked debit card in a matter of minutes if you are willing to pay 25 cents or 1% of the total transfer, whichever is greater.
If you can wait a day or two for the money to take effect, the transfer will be free. You can also use a Venmo debit card if you want to access the money immediately without paying a fee.
Credit card processing fees
Many people make Venmo transfers using a linked bank account, debit card, or their own Venmo account.
However, if you send money from a credit card, you will have to pay a 3% processing fee. It's not a Venmo fee, it comes from the credit card company. And Venmo makes users pay for it instead of covering the cost as part of the service.
Merchant fees
Merchants who accept Venmo payments pay fees for those transactions. They will pay a transaction fee of 30 cents, added to a fee of 2.9% on the total transaction. This applies to both merchants that accept Venmo debit cards and merchants that accept Venmo payments via a smart payment button.
The fees for using Venmo are quite small. Plus, they're easy to avoid, unless you're a trader. As long as you don't pay with a credit card for Venmo transactions and avoid instant transfers, you can use Venmo for free
Keep reading: How to transfer money to Paypal with a credit card
Venmo and your financial security
Venmo may carry some risk if you are not vigilant about your financial security. Every time you make financial transactions over the Internet, you are assuming a certain amount of risk. But there are ways to protect yourself.
Venmo Risks
The main risk of using Venmo is the possibility of someone hacking into your account and using it to steal money from you. There are different ways that hackers can do this. It is also possible for a scammer to obtain your Venmo information by posing as a legitimate source to obtain your login information.
Once a scammer or hacker has your account information, they will change your password to buy time and steal from you before you fix the problem. They can link your Venmo account to your bank and divert your money long before you know it. They can also prevent you from receiving notifications that could alert you to the situation.
Data encryption from Venmo offers low-level protection that is quite easy to bypass. To protect your money, follow these safety tips:
Add a PIN to your app. It's optional, but there is no reason why a PIN should stop, or at least slowdown, anyone who gains access to your phone when initiating a transaction.
Don't rack up "Venmo dollars." When you get paid, you can either leave the money "in the app" or return it to your bank account. Your money in Venmo is not FDIC insured or protected by many banking regulations. Leave a few dollars in there if you want, but there is no reason to let it accumulate to the triple digits. Also, Venmo's terms of service mention that you forfeit any interest payments by leaving money there, so regularly transfer it to your savings account.
Turn off the exchange of transactions. Do not share information when making payments. Disable the exchange of "transactions that involve you" in the privacy settings. Set your Venmo account to private, instead of the default public settings.
Pay a very limited group of people who use the app. You'll probably do that at first, but as you get used to it, you'll want to expand on your Venmo friends. Avoid doing it.
Refrain from using Venmo to buy things from online classified sites at all costs.
Remember, if you've shared too much and/or have reason to believe that your personal or payment information was compromised, keep a close eye on your financial accounts. You should also monitor your credit scores. A sudden drop in credit scores is a sign that your identity has been stolen.